Unexpected: How to Hold On When God Shuts a Door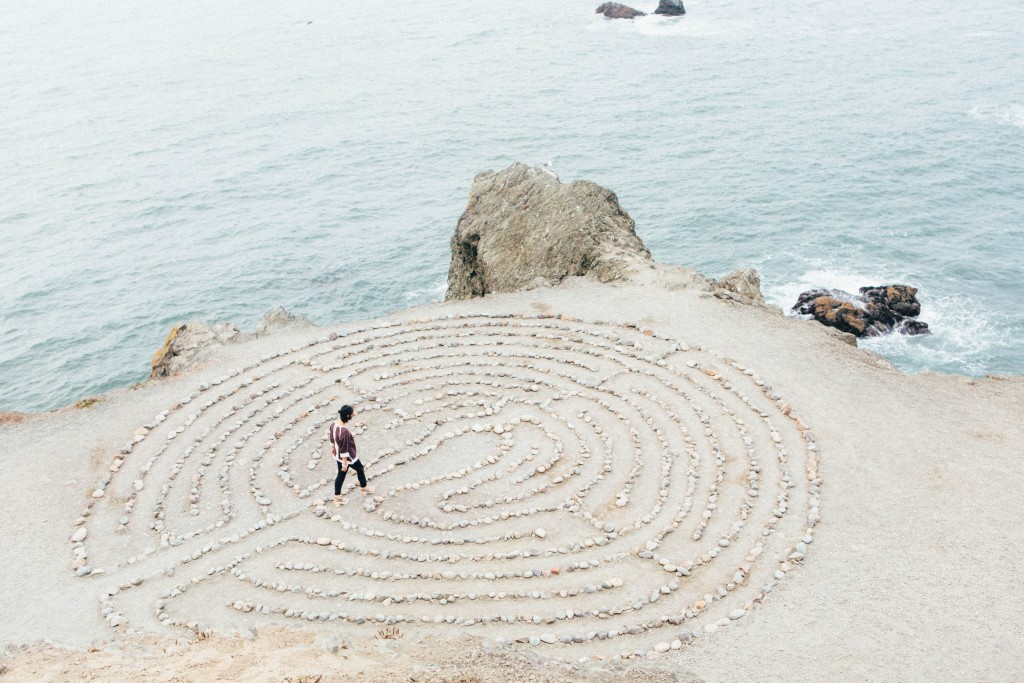 We stumbled upon the circled labyrinth in the dark.
We were in nowhere Gardnerville, Nevada on a road trip hoping to soothe the sting out of disappointing news.
It sparked joy inside me.
Remembrance of other times in Colorado I'd traced the paths that led me Home to God and myself.
Stone cuts against sand.
Layers upon layers, weaving in and out.
A meditation.
I closed my eyes and breathed in the stars overhead; My breath puffed smoky in the cold. I traced the path with my boots, pebbles crunching underneath me.
I don't know why I've always loved labyrinths.
I guess it was the recognition that no matter how far away I felt from the inner circle, from the journeys end, I was still on the right path, a path that would lead to peace.
I love feeling like I'm on the "right" path. All my ducks are in a row and I'm just winning at life. It gives me a sense of security, a sense of control.
But there are seasons where it seems like all the doors shut.
And we don't understand.
Isn't this what we were called to?
Aren't these our promises we're going after?
Wasn't I supposed to stay forever in Uganda? 
I said "yes" to God so why am I in so much pain?
In missions and as global workers we face these times a lot.
The emergency evacuation because of political instability. The chronic health issues. A term on the field ending and rocky re-entry. The visa application denied. The children get taken from safety. The government shuts down the program. The funds run out and you feel like a failure. We develop PTSD. The women are fighting during Bible study. The adoption falls through. Spiritual warfare and depression strangles us.
What do we do in missions when God shuts a door?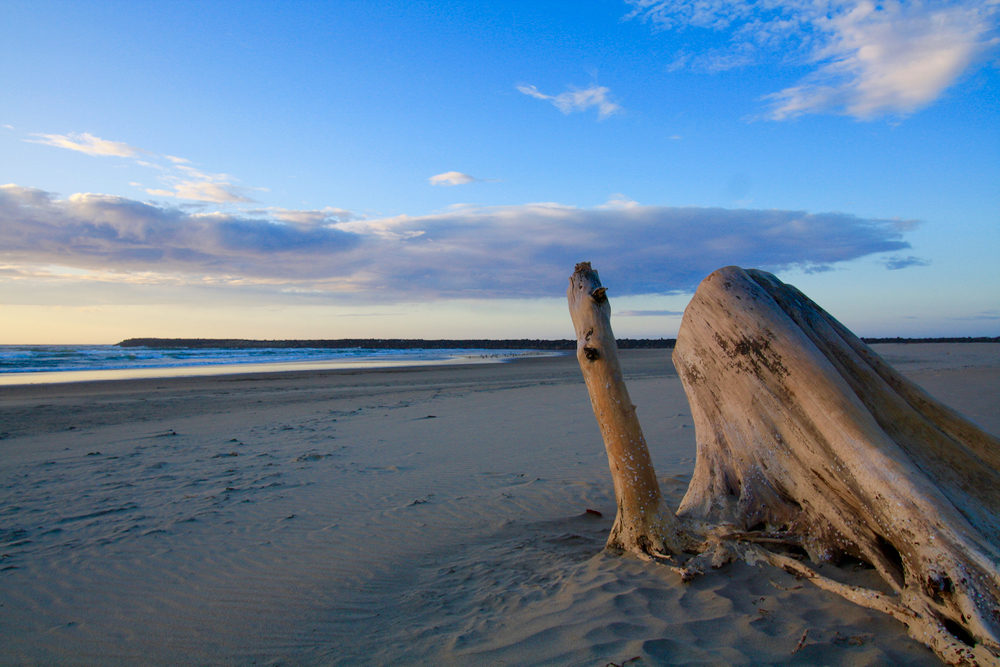 These are gut-wrenching times. Times where we look up at the sky and say,
"God, did I miss you somewhere because things aren't working out like I'd hoped?"
We begin to question our ability to hear God's voice or even trust ourselves. We begin to question His goodness.
A few weeks ago, God shut a door. For anyone else who constantly takes risks in their life, you will understand all the emotions (there's crazy and extra crazy) associated with this. My natural instinct is to try and combat-boot kick the doors down.
I'm a fighter. I fight for my promises.
I go after my dreams and the things I want in life. I don't settle. And sometimes that means I try and make them happen the way I want them to.
I had to cancel my IVF cycle because I had zero activity. Previously, I might have had a full on temper tantrum melt down about this where I bemoaned my ovaries and the unfairness of it all, ate raw cookie dough and cried while watching Dancing with the Stars.
I know IVF is a luxury most don't have. We're blessed we've even been able to save for it.
Five years of infertility has been a stifled sob, a scream in a closed room. I've lived on the outside of other women's mom groups, and the outskirts of the "exhausted but worth it" club. And I'm tired of it. Part of the reason we left Uganda was so we could start a family, so I'd have access to quality medical care after my ectopics.
And then nothing.
We all have the thorny things that pierce our sides. 
But instead of melting down, we decided to drive up the Oregon coast, to the mist where the sea meets the mountains. We camped on a purple hazed beach cradled by cedar and Lebanon.
Sometimes all that enormity helps me to hear God's whispers. The sound echoes off the shore like wind whistling over glass bottles.
A white and black striped lighthouse in the distance flashing.
He's like the ocean lighthouse signaling,
Can you trust me?
I can see the waves and boulders you can't. I've carved these rocks, molded these sediments over time into smooth rings, like pottery under my hands.
Can you trust the process to get you to my best for you?
Time on the coast was special. It was a stress free time. A time of building intimacy with my husband, a time for rediscovering adventure. A time to dream again.
Often campsites didn't work out, but we'd keep searching only to find something better. I think life's a lot like that- plans fall through only to discover there was more meaning in Plan B.
It hit me suddenly, when God shuts a door in your face, there may be an opening, a pathway you didn't see before, like the holes in the sea wall carved out of rock.
There might be a beauty in the unplanned things, in the failed plans, in the shut doors.
I can trust Him not just for the end result or how He chooses to get me there, but for being with me even in the "lost" seasons.
His promises for me are good, so the why and how of it are just semantics. That allows me to deepen my surrender.
I thought back to the labyrinth. It teaches me I'm not lost.
God hasn't left me behind somewhere. He isn't judging me from the sidelines. He's still right next to me even when I can't feel it.
He believes in my ability to make good choices.
I'm weaving my way in and out, closer and farther, and still, I am going to find my way back Home.
At the end of the labyrinth was a circle, inside that circle was a cairn, which is a small mound of stones, set up as a marker, a landmark, a memorial. Hikers sometimes use these markers to keep from getting lost, they symbolize that you're still headed in the right direction.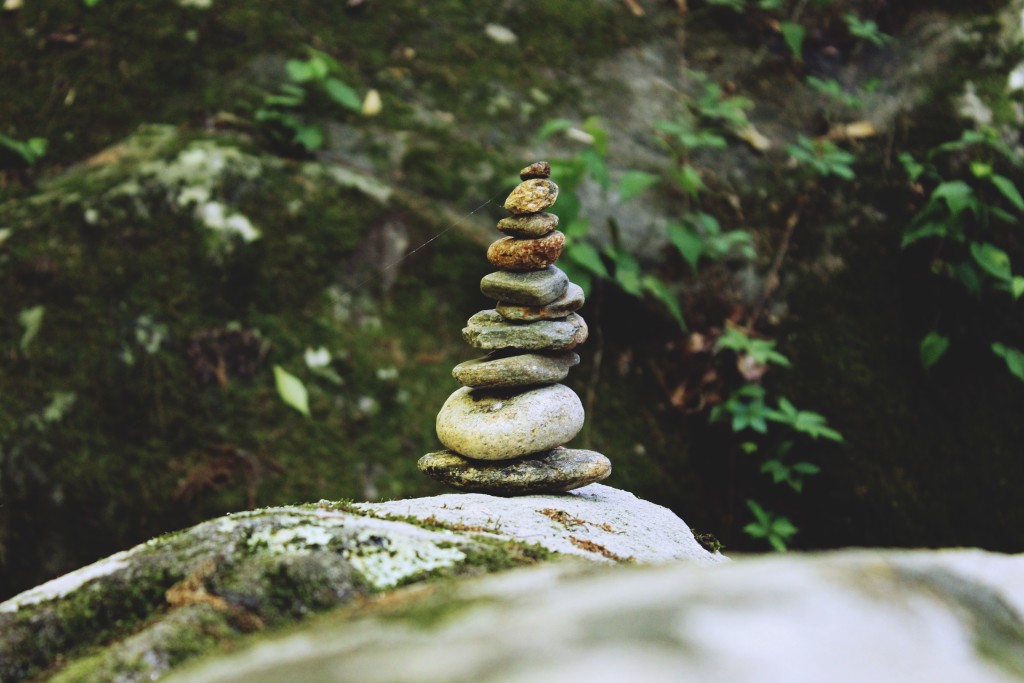 That labyrinth was a gift. Isn't that God's sweetness?
To meet us where we are even when we're on a gravel road feeling lost and like we've gone off track.
To show us He trusts us.
All along that sacred path, tracing the pattern, tracing the steps, letting it be woven inside me: I can trust. I can let go.
What are you learning when God shuts a door?