Leaving on a Jet Plane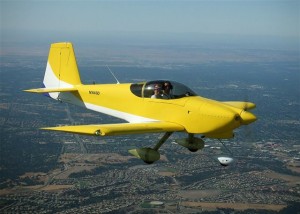 Ok so I won't exactly be in something this small…but the time for my departure back to Africa is rapidly approaching. Zion Project has had many successes this year and its time to go back to Uganda and put plans in motion to care more fully for the "least of these" in this world.
Through your help we've raised over $20,000 to benefit girl child soldiers and their children. SO THANK YOU!
Our last Photo Exhibit Benefit at Artery 717, we raised around $3,000 are still up til Monday if you want to see them or buy. We are also continuing to schedule more photo exhibits of our photo empowerment project in the Washington, DC, Charlottesville, VA and NY areas. If you have a gallery or a university that is interested, let us know.
We have a long way to go to meet all their needs, but its a good start. The most important thing they need right now is love and acceptance and to know that God has a plan for their life. I hope to be that person that will hug on them and bring them into a safe space where they can heal.
As you know, my plans always change..as they say, TIA (this is Africa) or TIS (this is Sarita) but after much prayer and seeking God, I feel very called to attend a missions training course in Pemba, Mozambique through IRIS ministries run by Heidi and Rolland Baker in preparation for my time in Uganda. I heard Heidi speak in California at a conference and was just in awe of all God is doing in and through her (they take care of over 7,000 orphans and have planted over 4,000 churches) and are seeing revival and miracles take place because of the humble hearts of the children and the deep desire to see God. Mostly, I was affected by the fact that they started so small and it reminded me of that verse, I've come upon so many times this past year: "do not despise the day of small things" She went over to Mozambique with $30 in her pocket, no supporters, and just a desire to follow God and love on some children, so she started going to the garbage dumps where the children would rummage for food and taking them home with her. She speaks of looking, not at the multitudes, but at that one person, right in front of you. Through those small acts of love and humility, the ministry has just exploded. I just LOVE it. What God can do with so little. Just one laid down life. I believe there are a lot of links between what God is doing in Mozambique and what He is going to do in Uganda, so I am excited to be a part of it all!
So beginning May 29th (Yes that's in 21 days!) I will be in a place that looks like this:
for 3 months (but don't hate me yet because there's no running water;)
I am RAISING FUNDS for the training in Mozambique—for housing, flights, curriculum, and getting over to Uganda from Mozambique I STILL NEED around $6,000.
After that, in late August I will be going to my beloved country, Uganda, to continue work there for an indefinite amount of time. I will be working with young child mothers who were affected by the war in Gulu, Uganda and setting up Zion Project on the ground there.
As you know, I am not interested in building a Western kingdom, but serving and loving the Acholi people in the way they need and deserve to be loved. That takes patience and being willing to set aside a Western time-frame of hurriedly building something, in order to have the sustainable, lasting impact, I am really believing to see.
So you may be wondering at points, what is Sarita doing? Or what is Zion Project doing…and believe me, I wonder that a lot myself at times

But you need to know and believe that I will be out there loving people one person at a time, and I know in time, the vision for holistic care, will be built, and you are a part of that.
If you have questions about my plans, or Zion Project's exact next steps please give me a call and I would be happy to explain.
Please continue to pray for the peace in Uganda. A few weeks go another 360 children were abducted in South Sudan. The war is not yet over.